Looking for inspiration on operational leadership? Request a book or download a white-paper. We'd love to hear from you!
15 Actions that can make a difference
Dit boekje is een verzameling van acties die het verschil kunnen maken op de werkvloer. De onderwerpen komen voort uit 15 jaar ervaring met uitvoerende medewerkers en operationeel leidinggevenden. Stuur een ons een berichtje via de contactpagina en we sturen je graag een gratis exemplaar toe. Ontvang een gratis exemplaar.
5 steps to the best FairField result (Dutch version)
In recent years, we have gained more and more insight into how to create a good training plan. FairField has developed "5 steps to success" that lead to a sustainable development result. A practical tool that leads to results.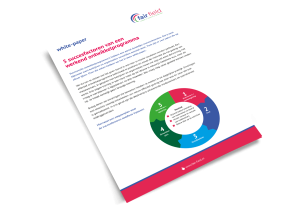 5 success factors of a working development programme
Successful development programmes have some clear similarities. This is quite special, because companies and organisations are usually very different. Yet there are many things that are similar. These are the things we are talking about in this white paper. We dare to say that it is no coincidence when good results are achieved. An effective development programme positively influences both the motivation and the behaviour of employees. When talking to companies and organisations, we often hear that training does not work. Three days of training in a beautiful hotel in the Veluwe is of course great fun, but the question is what has remained of it after three months. We think this question should be asked more often. After all, you don't buy a training sandwich.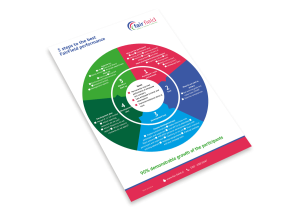 5 steps to the best FairField performance
The last few years we more and more understood what it takes to develop a good training program. FairField developed "5 steps" to secure the quality of a good training program. Easy and very useful.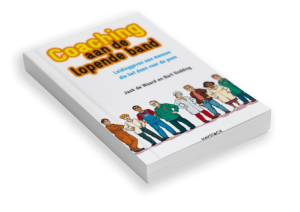 Coaching on the conveyor belt (dutch version)
We have chosen seven common themes that are topical in the workplace. The result is a handy and practical book for the operational manager. Completely based on practical examples and supported by practical experts. We have known that. We didn't have the idea that this book would loosen up so much, but it did! Apparently, concrete practical tips for the shop floor are still underexposed. That the publication meets a need is evident from the fact that we have now published the third edition. Get a free copy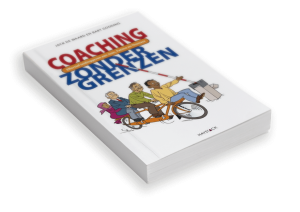 Coaching without borders (dutch version)
Those who talk about the workplace also talk about different cultures. That often goes well, sometimes things go seriously wrong. This is often due to people's cultural background rather than the will to work together. The theme for the 2nd book was born: how to deal with people from different cultural backgrounds in the workplace. The book is called "Coaching without borders". Receive a free copy.
Comfort zone (dutch version)
Deelnemers aan een ontwikkel programma moeten uit hun comfortzone komen om te groeien. Hoe dat in de praktijk werkt en welke stappen mensen vaak onbewust nemen vind je hier!
Comfort Zone eu
Participants in a development programme have to get out of their comfort zone in order to grow. How this works in practice and which steps people often take unconsciously can be found here!
Diversity in the workplace (dutch version)
Motivate employees from different cultures. It's up to you as a coach to solve problems between the employees. Almost everyone works with colleagues who have a different cultural background: Moroccans, Antilleans, Belgians, Poles, Frisians, Limburgers and so on, there are many different cultures to be found on the Dutch work floor. These cultures can sometimes lead to friction. It is up to you as a coach to solve problems between the employees and to ensure that all employees remain motivated.
Hospitality in the cleaning industry (dutch version)
Managements and MTs are breaking their heads about how to teach their cleaners more hospitable behaviour. The experience of hospitality is important in the cleaning industry. Managements and MTs know the value of hospitality. During consultations a lot of time is spent on what hospitable behaviour should look like within your own organisation. And the nice thing is, the cleaners can think of that much better themselves. That's how it turns out in practice.
Hospitality in health care (dutch version)
Hospitals and care institutions increasingly value the hospitable behaviour of their employees. But how do you handle that anyway?