Learning to communicate better for even better results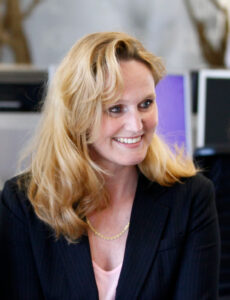 For team leader Irma van den Bergh of Vebego Cleaning Service and her colleagues, it was important to learn to communicate even better. Fair Field's training resulted in more calm at work, more solution-focused work and thanks to more effective conversations, it is a nicer job.
Irma did the Fair Field training with team leaders within the Voerendaal cleaning company. She herself works for the Vlissingen branch and her catchment area is Goes and the surrounding area. In essence, the training came down to working on yourself, she explains.
"The traits that were not working for me, but against me, were explained without me feeling attacked. Fairfield put his finger on the sore spot. At the same time, I was given tools to improve lesser traits and hold my own better while working."
Example
She gives an example: "The training showed that I was not showing myself well, I was 'safe behind my little wall'. That worked against me. When I had changed that, I thought: gosh, there's still a way behind it. A world opened up for me."
"I am increasingly enjoying showing my emotions to others. Both positive and negative. It is useful to let the other person think for a moment about what they have said or ask of you. That one falls silent, or reassures you. Or you get more information that is very important. In my opinion, you have a more open conversation that way. It brings me more and that's what matters to me. I don't have to fill in myself what another person is thinking or feeling. I get that handed to me."
Solution-oriented work
Above all, Fair Field's training taught Irma to work solution-focused. "Previously, I worked solution-focused without asking further questions. I worked rock hard in the way I thought the other person wanted. Now I keep on asking until all my questions are answered. That way, all I have to do is fill myself in. That saves me a lot of time and energy. It literally gives me peace of mind. I also radiate more calmness to others and they respond positively to it."
To master all that, Fair Field's trainer was always closely involved. Even during customer conversations. "The trainer only observed. Then we evaluated how the conversation had gone. What was my attitude? What conversation techniques had I used? What could be improved? What can I focus more on in the future?"
More effective
It helped Irma excellently. "The client gives his views, suggests possible solutions and gives his cooperation in it. There is more understanding for each other by showing emotions and asking open questions. As a result, conversations are easier and have become more fun and, above all, more effective."